EXPERTS IN OSTEOPOROSIS TREATMENT
Osteoporosis develops slowly and is often diagnosed only when a person suffers from a sudden impact, resulting in a bone fracture. We offer diagnosis, monitoring and treatment of osteoporosis. We have the ARIA DXA scan machine, the first of it's kind in the Eastern Caribbean including Barbados. This is the "gold standard" for diagnosis and monitoring of bone density. This helps guide treatment for Osteoporosis and its prevention.
WHAT IS OSTEOPOROSIS?
This is a common condition in which bone density is reduced and the bone quality gets affected. As a result of this, bones become weak and break easily. 1 out of 2 women and 1 out of 4 men over 50 suffer from an osteoporosis-related fracture (broken bone) in their lifetime.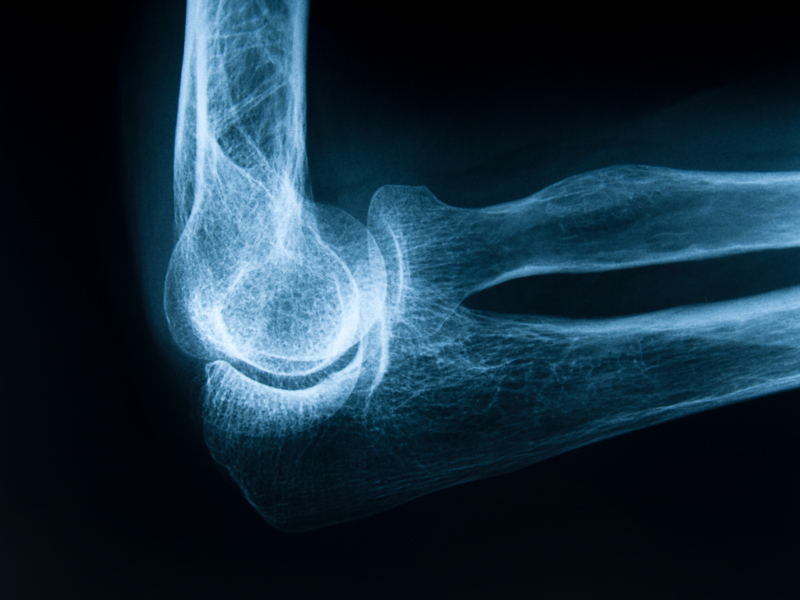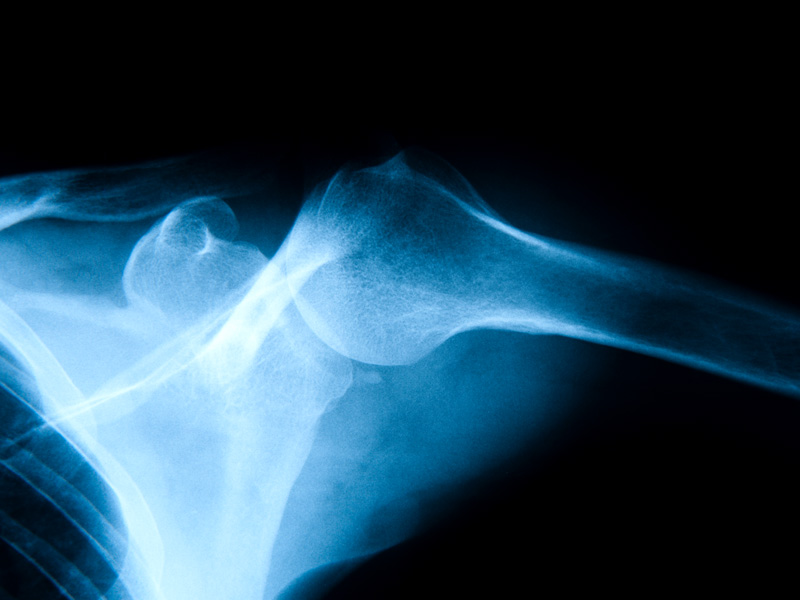 CAN IT BE PREVENTED?
Yes, in many cases it is possible if a person follows a good routine. Healthy eating, regular exercise, and walking can be very beneficial in avoiding osteoporosis. Since bones build and get stronger as we grow, our peak bone mass usually occurs at the age of 25 – 30. We start losing bone density slowly as we age. After menopause, the rate of bone density loss is more rapid, and therefore postmenopausal women are more likely to become osteoporotic. Fortunately, there are some useful ways to maintain or even increase bone mass.
WHAT ARE THE RISK FACTORS?
SEX – FEMALE > MALE.
EXCESS ALCOHOL.
RACE -ASIAN/CAUCASIAN> AFRICAN.
SMOKING.
HISTORY OF FRACTURE.
LOW SEX HORMONES, THAT IS LOW ESTROGEN IN WOMEN AND LOW TESTOSTERONE IN MEN.
WRONG DIET – LOW CALCIUM, HIGH CAFFEINE, HIGH SODIUM, AND VERY HIGH PROTEIN.
MEDICINES SUCH AS STEROIDS, SEIZURE MEDICINE, AND PPIS (OMEPRAZOLE).
SMALL THIN FRAME.
RHEUMATOID ARTHRITIS.
A FAMILY HISTORY OF OSTEOPOROSIS.
LUPUS.
REMOVAL OF OVARIES.
MALABSORPTION.
EARLY MENOPAUSE.
INFLAMMATORY BOWEL DISEASE.
OLD AGE.
HYPERTHYROIDISM (OVERACTIVE THYROID).
LACK OF EXERCISE.
HYPERPARATHYROIDISM.
EATING DISORDERS.
CHRONIC KIDNEY DISEASE.
VITAMIN D DEFICIENCY.
CHRONIC LIVER DISEASE.
DIABETES MELLITUS
WHAT IS THE BEST WAY TO TEST BONE DENSITY?
DXA scans like the ARIA DXA system are the "gold standard" for osteoporosis diagnosis and monitoring. It is usually a positive experience for patients. The DXA looks like a large examination table that is padded and comfortable. We begin the procedure by entering your name, age, height, weight, ethnicity (race) into the computer. You are then asked to lie on your back, usually fully clothed apart from belt buckles, metal, or thick plastic buttons for examination. The operator then proceeds to position your arms and legs for the test which is painless and typically takes 10 minutes. Your job is to lie still, relax and breathe normally during the process.
IS THE DXA TEST SAFE?
Yes. The exposure of X-Ray is very little. It is the same as the naturally occurring radiation you are exposed to in one week. We don't do DXA on pregnant women, so tell the operator if there is any possibility you may be pregnant.
WHO SHOULD TAKE THE BONE DENSITY TEST?
WOMEN THAT ARE 65 YEARS OLD OR OLDER.
WOMEN WHO ARE GOING THROUGH MENOPAUSE BUT ARE UNDER 65.
MEN THAT ARE 70 YEARS OLD OR OLDER.
MEN THAT ARE UNDER 70 WITH RISK FACTORS.
ADULTS WITH FRAGILITY FRACTURE SYMPTOMS (BONE BROKEN WITH LITTLE FORCE).
ADULTS WITH A DISEASE OR CONDITION ASSOCIATED WITH OSTEOPOROSIS.
ADULTS THAT ARE TAKING MEDICINE THAT MAY CAUSE OSTEOPOROSIS.
ANYONE ON TREATMENT FOR LOW BONE DENSITY- TO MONITOR THE EFFECT.
HOW DOES DXA WORK?
DXA measures bone mineral density (BMD). It uses small amounts of radiation (X-Ray) to do so. In this process, the spine and hip are measured routinely as that is where most osteoporotic fractures occur. The WHO diagnostic classification (T and Z score) is used to determine bone density and fracture risk.
HOW DO YOU BOOK A DXA SCAN?
Call us, email us, or simply walk in for the scan. We will be more than happy to help you. Rest assured, you will receive a full report on your condition. At Bay Medical Centre, we help you with the following procedures.
INTERNAL MEDICINE AND RHEUMATOLOGY.
GENERAL SURGERY.
VASCULAR SURGERY.
WOUND CARE.
GENERAL PRACTICE.
WELLNESS CHECKUPS, SUCH AS FREE BLOOD PRESSURE TESTS AND WEIGHT MANAGEMENT.
NUTRITIONAL ASSESSMENTS.
'VIV BYEN' WORKSHOPS (STANFORD UNIVERSITY'S CHRONIC DISEASE SELF-MANAGEMENT PROGRAM).
PHYSIOTHERAPY.
PSYCHIATRY.
PSYCHOTHERAPY AND COUNSELLING.
TAI CHI AND YOGA CLASSES.
HAMMOCK THERAPY FOR RELAXATION.
MEDICAL SUPPLIES, DAILY AIDS, AND SUPPLEMENTS.
COSMETIC AND RECONSTRUCTIVE SURGERY.
PODIATRY.
HOME ASSESSMENTS FOR REHABILITATION AND TERMINAL CARE.
OFFICE ERGONOMIC ASSESSMENTS.
EASY REFERRAL TO HEALTH PRACTITIONERS AND SERVICES WITHIN ST. LUCIA.
ARE YOU SUFFERING FROM OSTEOPOROSIS?